When you shop with United Auto Sales, we always promise you "More For Your Money," meaning a better value used car, with an even better payment that's right for you! You won't be disappointed when you choose to shop here with the Steet Family, so come on down and see why it's so easy to do business with us!
Why buy a used car from United Auto Sales of Utica? We've got so many reasons! In today's day and age, buying a used car is an extremely advantageous deal. On average, it's about $14,000 better than buying a new car, according to Experian Automotive! The new car transaction price, on average, surpasses $35,000, and as you know, the value of a new car depreciates as soon as you drive off the lot. But when you buy a quality used car, especially from United Auto Sales, the value holds for many years.
We have been in business since 1945, and we are a third generation family owned and operated business. Over the past 70+ years, we have learned the ins and outs of wholesale, retail, finance and special finance, as we have been helping the Greater Utica Area and Central New York car shoppers get into a reliable, quality, and affordable used car, truck or SUV!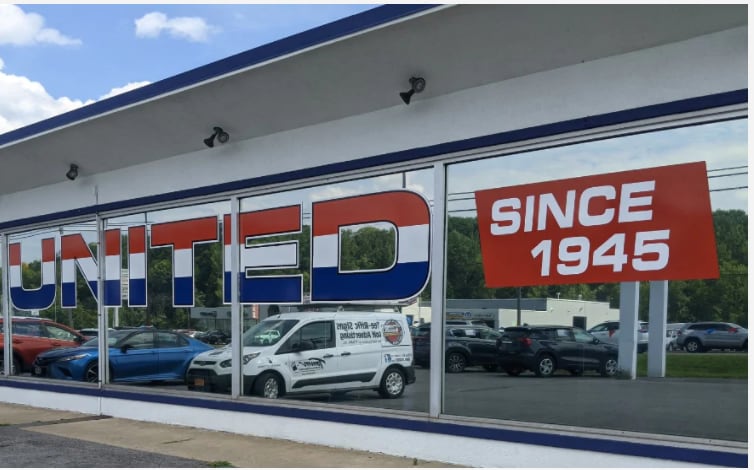 Here's our top ten reasons to buy a used car from United Auto:
Save money on the purchase price, on average, you can save $14,000!
Depreciation is a lot less with a vehicle that is at least three years old.
We stock our used inventory with low miles, lease turn ins, and late model years, ensuring more for your money.
Today's vehicles last on average 11.6 years on the road!
Our Certified standards means you're driving a "like new" vehicle.
We share inventory with our sister stores in the Steet Ponte Auto Group, so there are many vehicles under warranty and certified.
We always provide a detailed vehicle history from AutoCheck on ALL used inventory.
We have an experienced Finance Manager, Roger Pisaneschi, who has been working with us for over 30 years! We have relationships with many local and national lenders.
We have a Special Finance Department to help ANYONE with any type of credit issues get into a car they deserve at a price they love!
When you drive a used car from United Auto Sales, you're keeping your business LOCAL with a family owned and operated dealership. We love our customers, and have loved serving our community for the past 75 years and look forward to 75 more!