On Tuesday and Wednesday, November 1st and 2nd our 5th Annual Coats for Kids Coat Drive came to an end after a month long drive! We donated all of our winter coats, snow pants, hats, gloves and scarf donations to the Utica, Rome, Herkimer, CVA, Mayfield and Gloversville Elementary School Districts! We were blown away this year, as this is a bit of a milestone year for this Coat Drive. Together with all 8 of our locations, we donated 675 articles of winter clothing including coats, along with snow pants, hats, gloves and scarves.

We know how long and cold our winters are in Upstate and Central New York, and that is why we wanted to be able to help our local kids in these elementary schools stay warm this winter. Utica, NY, Rome, NY, and Johsntown, NY and the surrounding areas offer so many fun winter activities.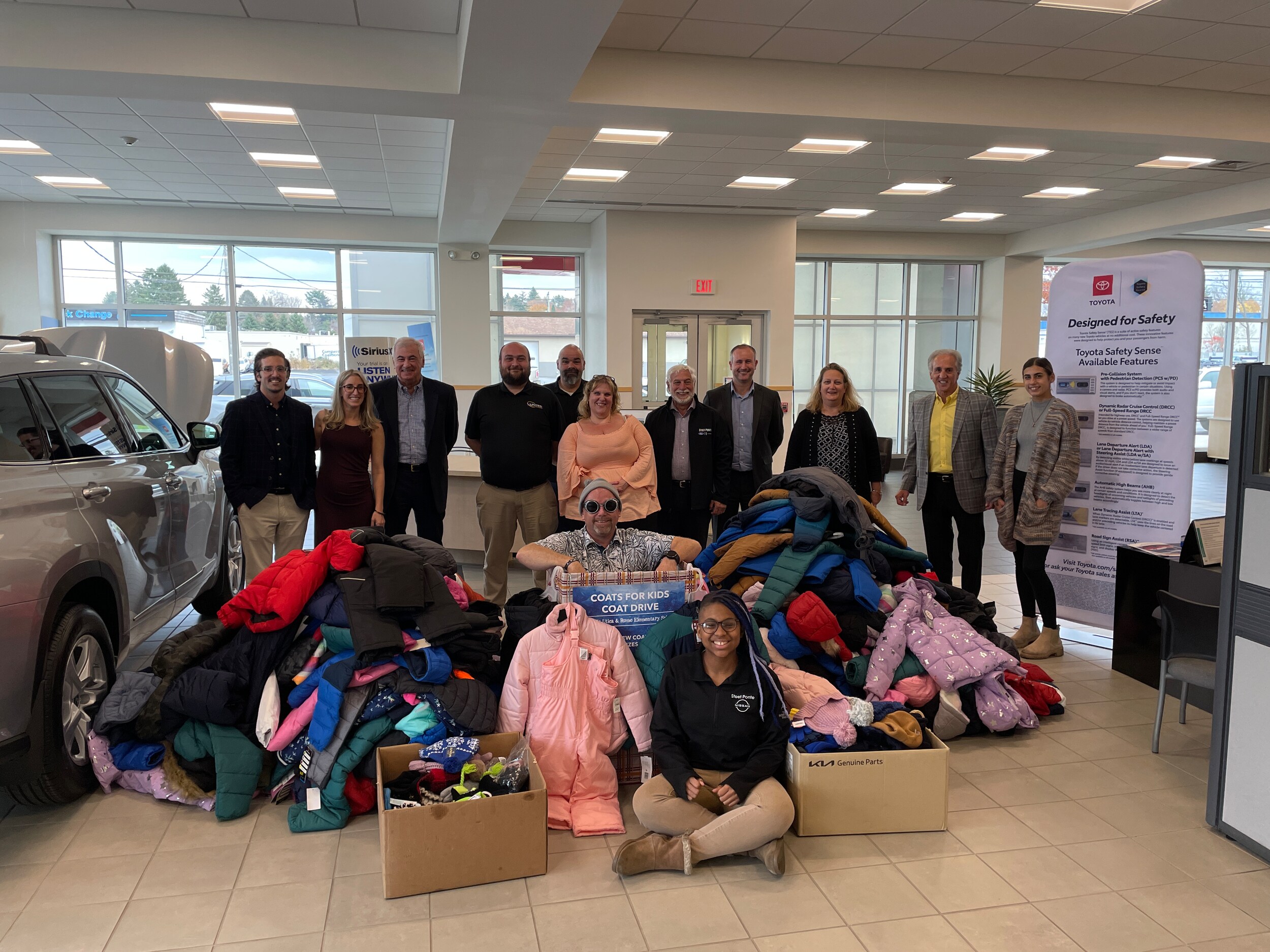 From skiing at Woods Valley, Royal Mountain Ski Center, Gore Mountain, or Oak Mountain, to sledding at Val Bialas on the Parkway, to ice skating at the New Hartford Recreation Center, there are so many things for kids to enjoy, but appropriate clothing is needed. Now, we hope that many kids are able to enjoy those activities while being warm. Not only that, but many kids walk to school and in the winter weather, they now can walk comfortably to school and back this winter season. Thank you to everyone who donated winter clothing to our drive, we are so happy we could help our local children!