Welcome to United Auto Sales of Utica! 
United Auto opened its doors in 1945 by two brothers, Joseph G. and Thomas Steet. Now in it's third generation of ownership, by Joseph A. and Joseph T. Steet, along with family members, Carly Steet Mathias and Brian Mathias, United Auto Sales values customer service and making your experience as comfortable and easy as possible. We work hard to get you into the vehicle you have always wanted and strive to make buying or leasing a vehicle a pleasant and rewarding experience!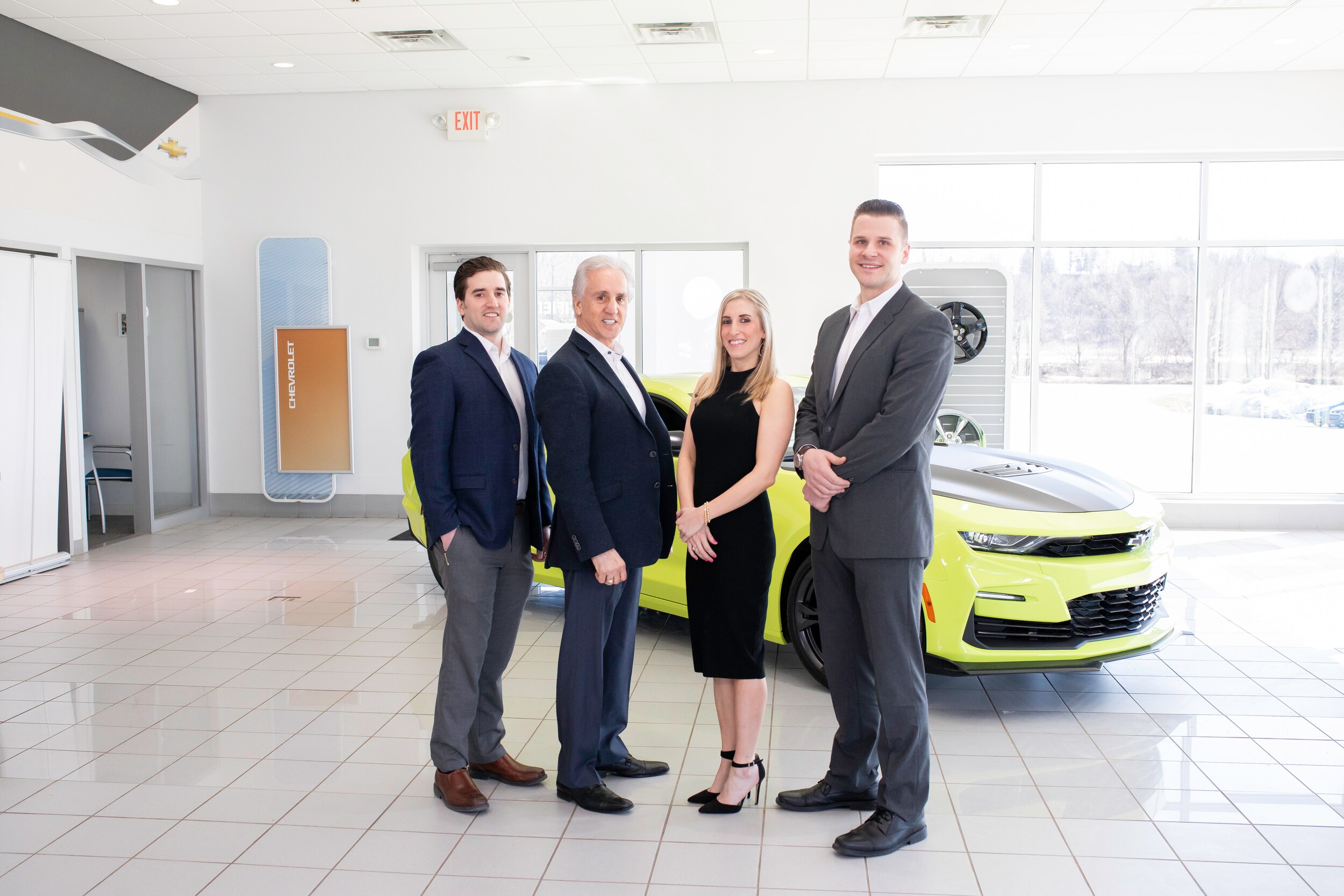 Our Finance Department works with a vast array of lending sources to make sure you will get the most complete and comprehensive financial package available. The Service Department at United Auto Sales prides itself in being a complete automotive repair shop. From general maintenance to major repairs, we will take care of your vehicle and make sure it is operating at the highest level. 
As a family owned and operated business, we strive to provide the best customer service possible, treating every customer as if they were our own family, listening to each need and request! There are many perks of doing business at United Auto Sales of Utica:
SELECTION: We offer an incredibly wide selection of reliable preowned inventory. Maybe you know the monthly payment you want to be at, or maybe you know the type of vehicle you want. Stop in and we can help you get into exactly what you want and need. 
3 L's: We have hundreds of low mileage, late model, off lease, cars, trucks, SUV's, minivans, and even on occasion, motorcycles, we promise to get you more car for your money! 
FINANCE DEPARTMENT: Our Special Credit Department is dedicated to overcoming any credit issues, they know how to get you financed and re-establish your credit! Never assume that credit issues won't get you into a great vehicle. 
LOW PAYMENTS: Customers tell us all the time that they can't believe the great car they got for such a low payment! We'll work to keep payments in line with your budget to ensure you are getting more car for your money! 
SERVICE DEPARTMENT: Our Service Department has decades of combined experience in the industry and will take care of you with anything that comes up: from routine oil changes, to finding a toy in the gas gauge that one of your kids tossed in there...yes, it's happened before! 
CONVENIENCE: We offer shuttle service for our Service customers to get them back to work, home, or shopping instead of waiting for your appointment! We also offer loaner vehicles for those whose vehicle will be in the shop for an extended period of time.
FAMILY OWNED! Last but not least, when you shop at United Auto Sales, you're keeping your business local, with a family owned and operated business.  
Stop into United Auto Sales of Utica on 4994 Commercial Drive in Yorkville, NY 13495, today or give us a call, (315) 736-3361! 
Our online dealership was created to enhance the buying experience for each and every one of our internet customers. If you have any questions, please feel free to contact us at any time! We proudly serve the entire Central New York and Greater Utica Area. From our family to yours, we hope you think of us when it comes to purchasing a used vehicle.